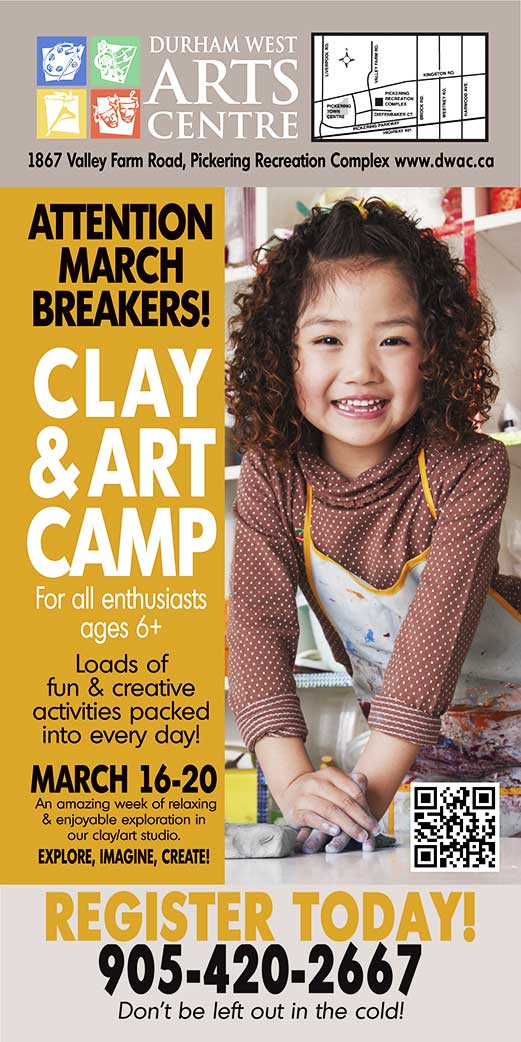 Registrations for DWAC's March Break Pottery/Art Camp has begun!
This all day camp stimulates the creative imagination and develops pottery and art skills for children ages 6 and older.
Running from March 16- 20th, each morning, will be spent creating and decorating a hand-built clay treasure using a variety of hand-building techniques. (There will be a mid-morning snack break). After lunch, the children will create art crafts and participate in fun activities. (There will be a mid-afternoon snack break). They will enjoy one day of recreational swimming in the complex pool. Friday will be a theme day and a pizza lunch will be provided.
Camp Price: $205.00 (applicable taxes included)
This cost includes all clay, decorating with low fire glazes, kiln firings and use of Studio tools.
Camp Time: 9:00 – 4:00 pm. Extended care hours: (8:00 – 9:00 am/4:00 – 6:00 pm) are available for a flat fee of $60.00. ($20 for AM and/or $40 for PM).
Call 905-420-2667 for more details.
DOWNLOAD REGISTRATION FORM

---
---
Expected the Unexpected – at the Upcoming 2015 Durham West Spring Studio Tour
It is time again for the Durham West Art Centre's annual Spring Studio Tour. This year's event will take place on Saturday, April 25 and Sunday, April 26, from 10:00 AM to 5:00 PM. This successful event is returning with an expanded line-up of 30 artists who are showcasing an even greater range of creative works. This free, self-guided tour allows visitors to speak to emerging to senior artists working in a variety of media, including photography, stained glass, pottery, painting, sculpture, jewelry and recycled assemblage. Not only do visitors get the unique opportunity to engage with working artists and invited guests in their studio spaces to discuss techniques and processes, many of the artists will have their presented works available for purchase, adding to the idea of the event as a virtual treasure hunt. Besides the touring artist's studios , we will also feature selected artists at the Cultural Expressions Gallery in Pickering Village as well as at the DWAC Pottery and Arts Studio in the Pickering Recreation Complex. There is a wealth of creativity and talent waiting to be discovered in Durham truly representing our claim to "Expect the Unexpected!"
CLICK HERE FOR MORE INFORMATION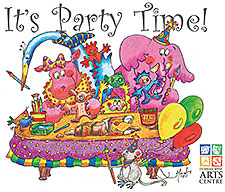 Come Celebrate Your Birthday Party with Creative Clay Play!
Sculpt a hand-built treasure for your Birthday chosen from a selection of varied projects from display models at the Studio.
Schedule: 2 hours – 1 ½ workshop (raw materials, use of Studio tools included) & ½ hour of glaze decoration.
Ages: 6+. Minimum of 8 participants to maximum of 12.
Over 12 participants will require an additional instructor at a cost of $25.00. Upon registration a non-refundable deposit of $30.00 will guarantee the booking.
You may choose to use the Studio's glaze room for continuing your celebration (food, cake, etc.) for an added cost of $10.00 per half hour. Please bring all party supplies with you including a tablecloth.
We recommend guests arrive 15 minutes early to enable the party to start on time and guests should be picked up 15 minutes before end of scheduled time to avoid an additional charge for room usage.
The clay projects will be fired within 1 ½ to 2 weeks and you will be contacted to arrange a convenient date for pick-up of finished works.
DOWNLOAD PDF APPLICATION
---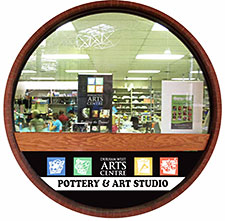 Pickering Recreation Centre
1867 Valley Farm Road,
Pickering, Ontario L1V 1Y7
mapquest
Telephone: 905.420.2667
Mail: P.O. Box 667,
Pickering, ON L1V 3T3
Classes
At the Centre
Durham West Arts Centre is proud to announce our new location and move to the Pickering Potters Studio in the downtown Recreation Complex. This exciting new venture allows DWAC the opportunity to teach, interact and engage the public through dynamic programming. In addition to continuing with the well-established pottery programs, we plan to offer a diverse range of visual arts programming from the studio location.
It will also be the home and office of DWAC, providing us with a central hub from which to continue to build and promote the idea of creating a permanent home for the arts centre here in Pickering.
---
Who or What is DWAC?
The Durham West Arts Centre is a 'hub' organization working to establish links with artists, arts groups and arts lovers. We want to meet and talk to the groups and individuals who are willing to help build the infrastructure for a permanent arts centre in Pickering.
Who or What is DWAC Foundation?
Our mandate is to organize, plan, design, fund, contract for, and build a performing and visual arts centre in the western part of the Durham Region, for the benefit of the citizens and arts community in the Durham Region.
The Vision
The arts centre is envisioned to include performing, media, visual arts and multi-purpose spaces serving local and regional audiences and artists, and featuring local, regional, national and international talents.
---